SMART Award
Guidelines:
The candidate(s) have produced long term benefits to/for other community members
The candidate(s) have shown a long term commitment to their art and our community
The candidate is/could be a mentor or coach
The award is available only to residents of the Bulkley Valley
There is no financial prize, but the recipient receives a work of art created by a local artist. This not necessarily an annual award.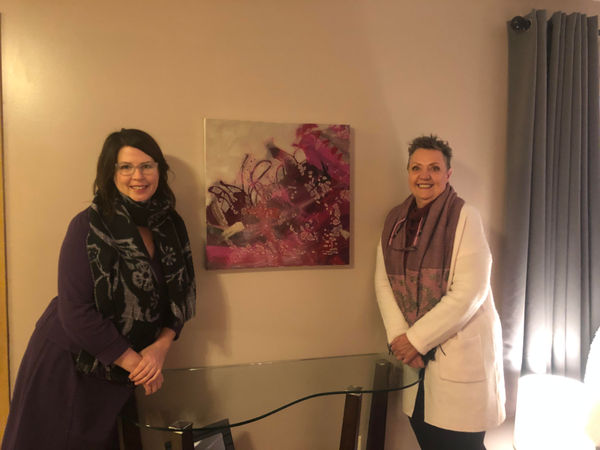 2020 SMART Award Recipient
In 2020, the BVCAC selected Sharon Carrington as the recipient of its prestigious SMART (Smithers Art) Award. This award recognizes a person who has shown a long-term commitment to their art and through that involvement has enhanced the entire community.
From dance, to singing groups, to conducting orchestras, to taking on multiple costume changes as an event MC, Sharon consistently lights up the stage. With a musical career that has spanned stages, studios and concert halls across Canada and internationally, it was our honour to present the 2020 SMART Award to Sharon Carrington.
Smithers-based artist Sarah Northcott created a colourful painting to honour Sharon. Due to COVID-19, the painting was unveiled online at the BVCAC's Annual General Meeting on November 22, 2020 instead of the intended fanfare at Divas & Friends earlier in the year. We look forward to seeing you light up the stage again soon, Sharon!